From Carol:
I can't wait for the new shoe!
I just finished a quilt for our guest room.  I just love all the shoes!!  I used 36 of the 58 shoes I have sewn out in this quilt. It makes the room so cheerful and goes with my tea kettle on the fireplace!!
Thank you and Sally King for my favorite designs!!!
Carol – your quilt is fantastic!  I love how the black, white and red realy shows off the shoes.  You should be very proud of your accomplishment = and thank you for sharing it with us!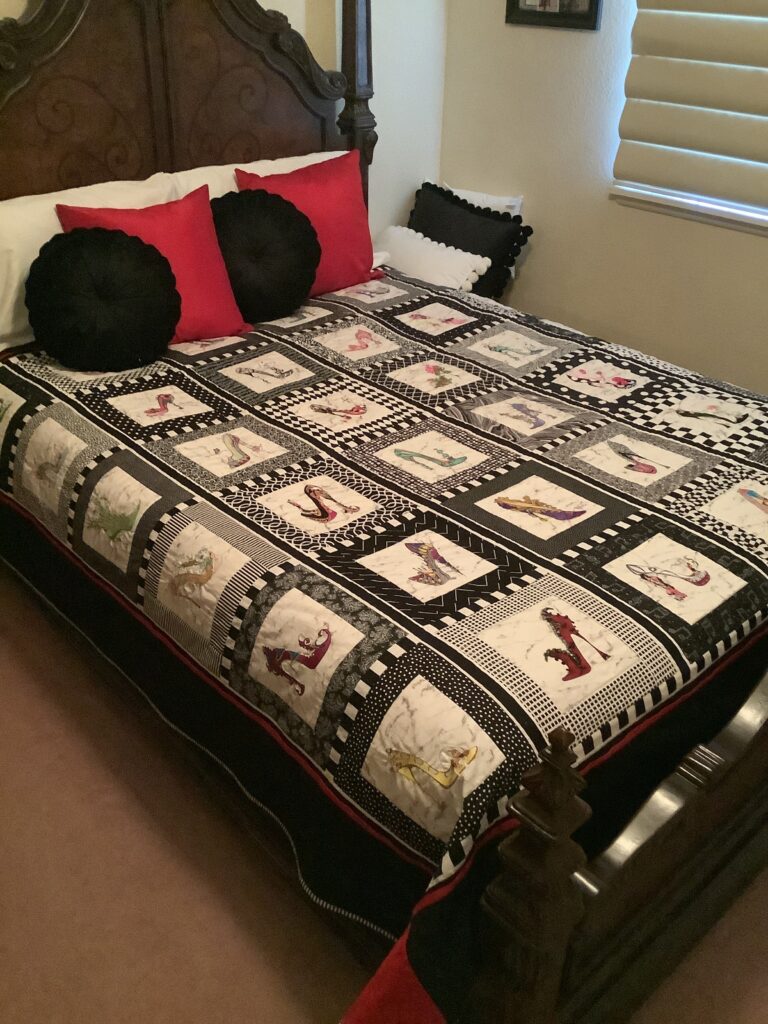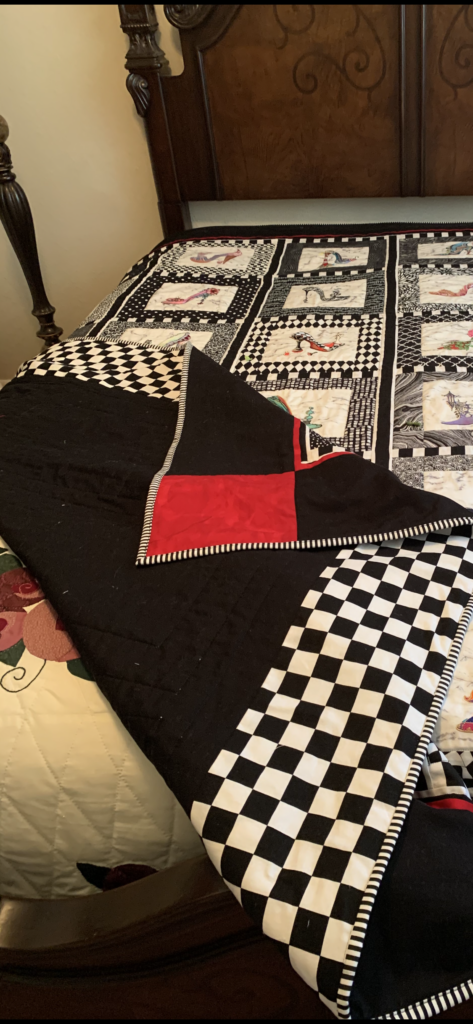 SALLY KING'S DESIGNS!
SETS & SINGLES
Carol's great teapot: