We were discussing constellations and outer space and this was written by Renee:
These include some designs from elsewhere on here also, but this was very special. Skye had a dream one night, and told me about it, I wrote it down. THE NEXT DAY you posted the outer space designs and when Skye looked at them she said YES GRAMA! Those are the pictures of my dream! So we made her 'book'. The 'fire' one she designed herself. And she was 3.5 at the time.
This is the Outer Space designs.
Renee, Skye and I have been friends for many years through BFC.  Skye is off to college this year!!!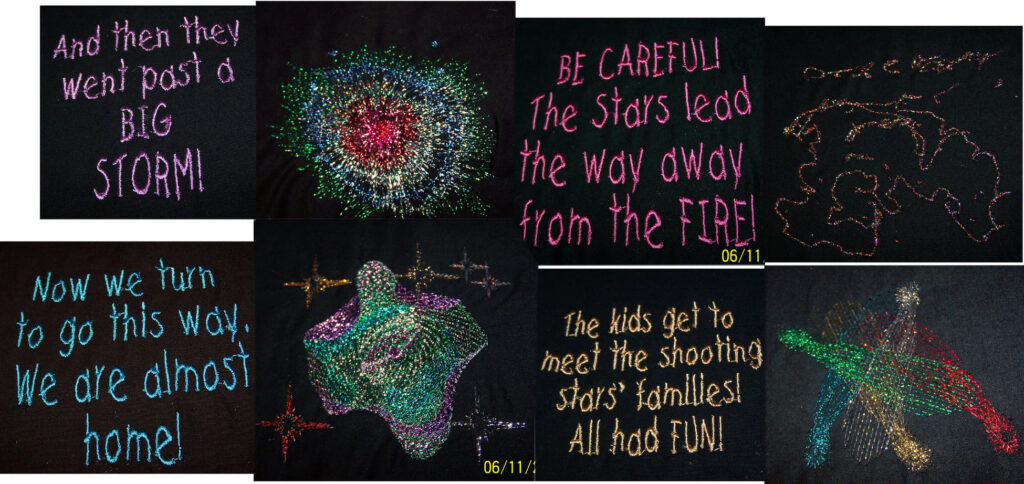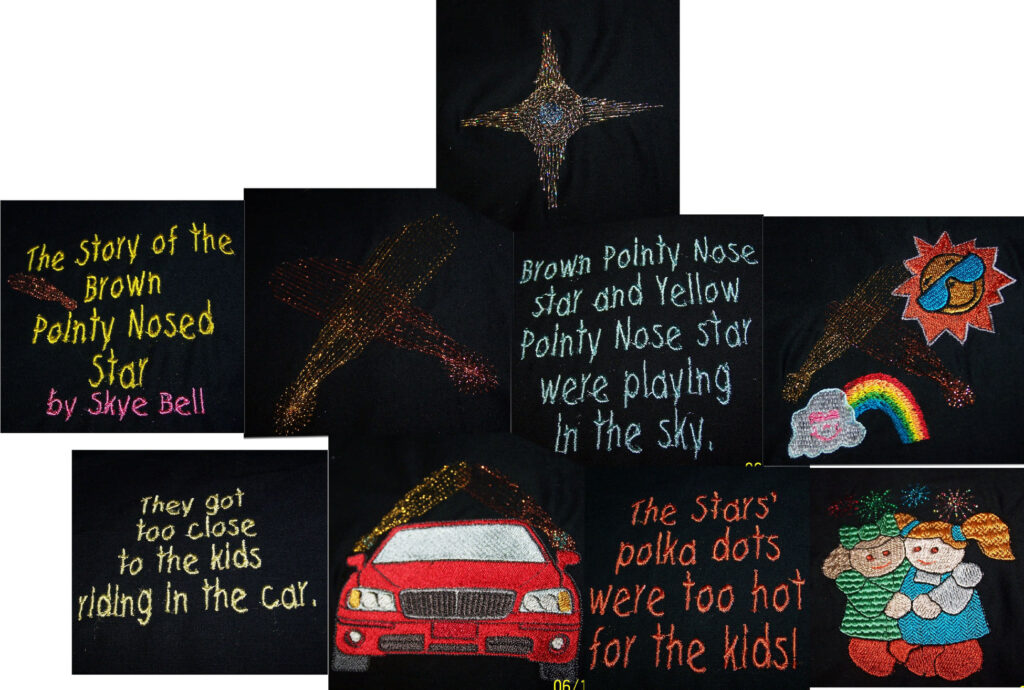 I think we can take a great idea to help our children develop their creative size.  I can think os several ways to do this.  One is to look through designs with your child and ask for their thoughts and opinions.  Make note of ones they really like and what they say about them.  Another is to give them a topic – might be pets, family – or Outer space – and look through designs with them for things that express the topic.  Again record their choices and write down what they say.  You can make a wall hanging, or a book of the results.  It would be great to look through as they developed new ideas!