I keep thinking I'm going to get my studio up here on my third floor cleaned up so I can take pictures and share them.  Well, many years later I've finally realized that day will never come.  LOL LOL  Last week Rick took some photos up here without me knowing it.  So I'm going to cringe and post them all 🙂  Please understand this is during areal bad heat spell.  haha  I'm trying  to make excuses, huh?
Ok – i'll be brave, here goes…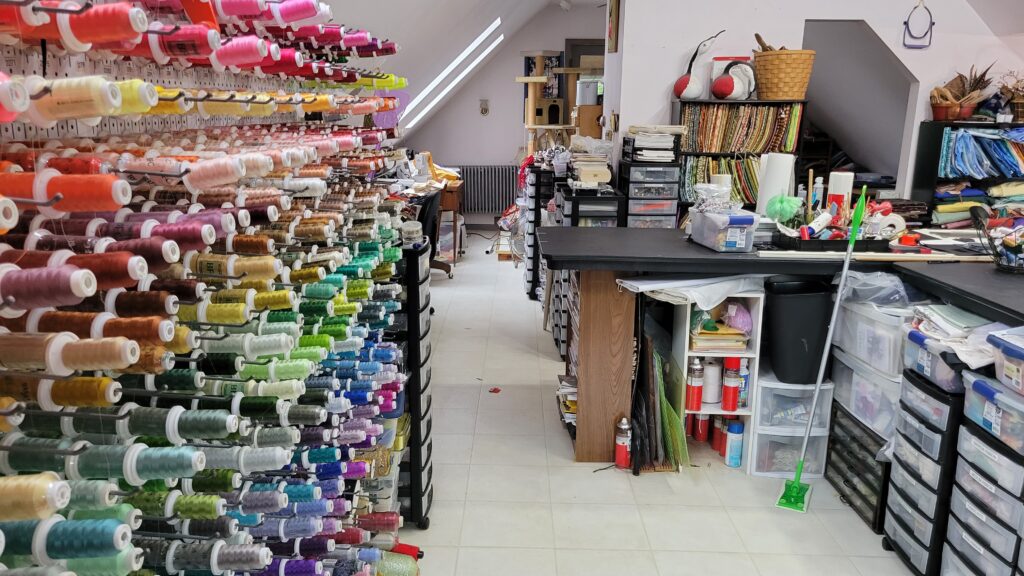 My back is to this view while I'm sitting at my desk.  There is a big window above my desk, so I get to see birds on top of the telephone polls and flittering through the trees.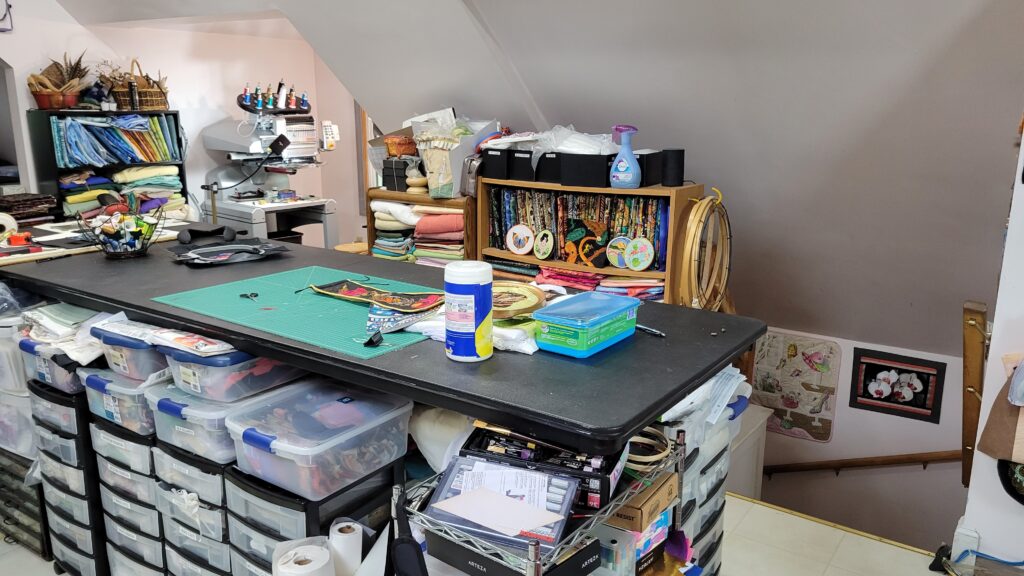 This is the top of stairs that go down to the second floor.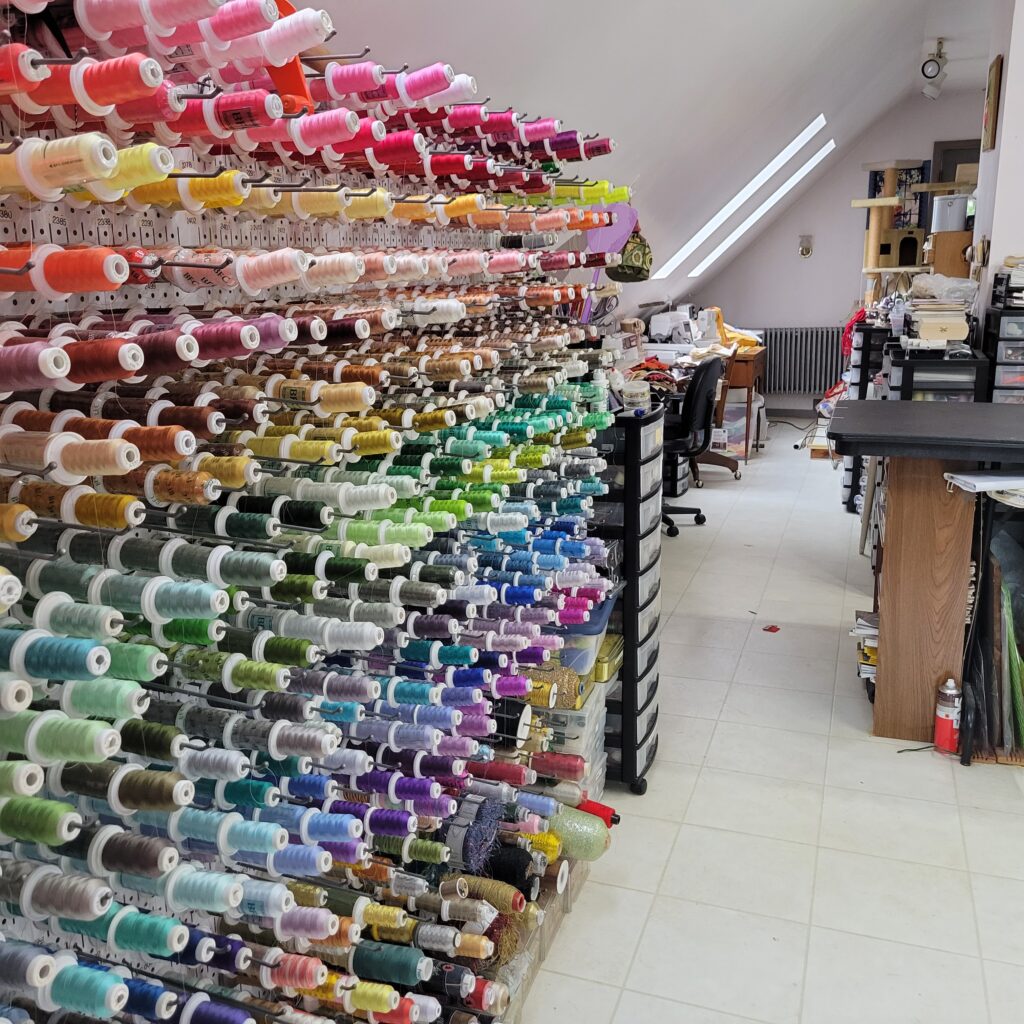 I love my thread wall – i often sit in front of it when trying to decide on colors for a design
On the other side of the opening in the wall is my *kitchen*.  The people that had the house before us left a clawfoot bathtub up here.  They had it taken out of the bathroom and replaced it with a hot tub.  Not sure about that decision LOL  you almost had to shimmy to get to the throne.  Needless to say the hot tub is history and the clawfoot tub is my *kitchen sink*  I make coffee, have a little frig, a microwave, and cat food (most important!)
This is the back side of the studio.  There is a little balcony.  After this picture was taken I have it all screened in so the cats could go out. A very popular place up here.