Lorraine joined our new Facebook Group and posted:
I'm so happy that BFC-Creations has a FB page. I love the designs. Here's a tote I made in 2020.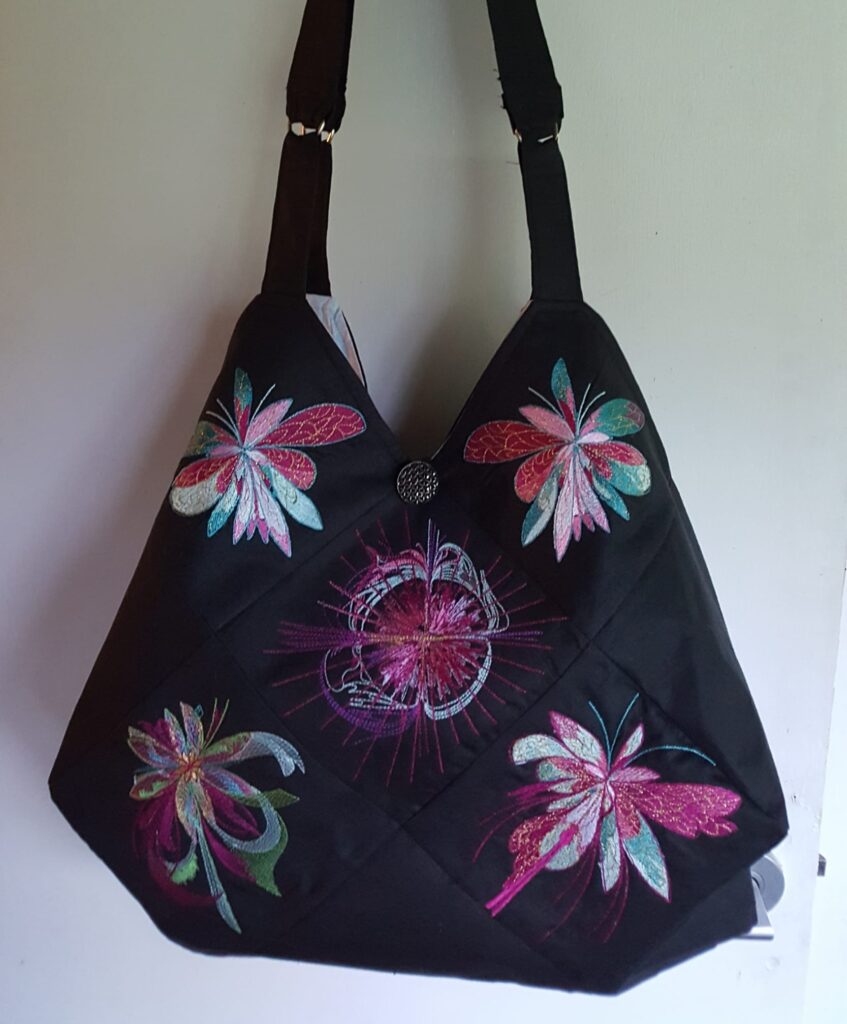 This bag is   aperfect example how much different designs can lookw ith diffeernt colors!  A beautiful bag Lorraine and love the fractals!