Marilynn and I were talking and I asked if  she had any photos of her work I could post.  I was so surprised and thrilled when she sent me these.
In her words:
This is a small sample of the many BFC Designs I've done. I give away or sell about 80% of the designs I've done over the years. I've recommended BFC to lots of others with my same obsession. Keep digitizing please!  Marilynn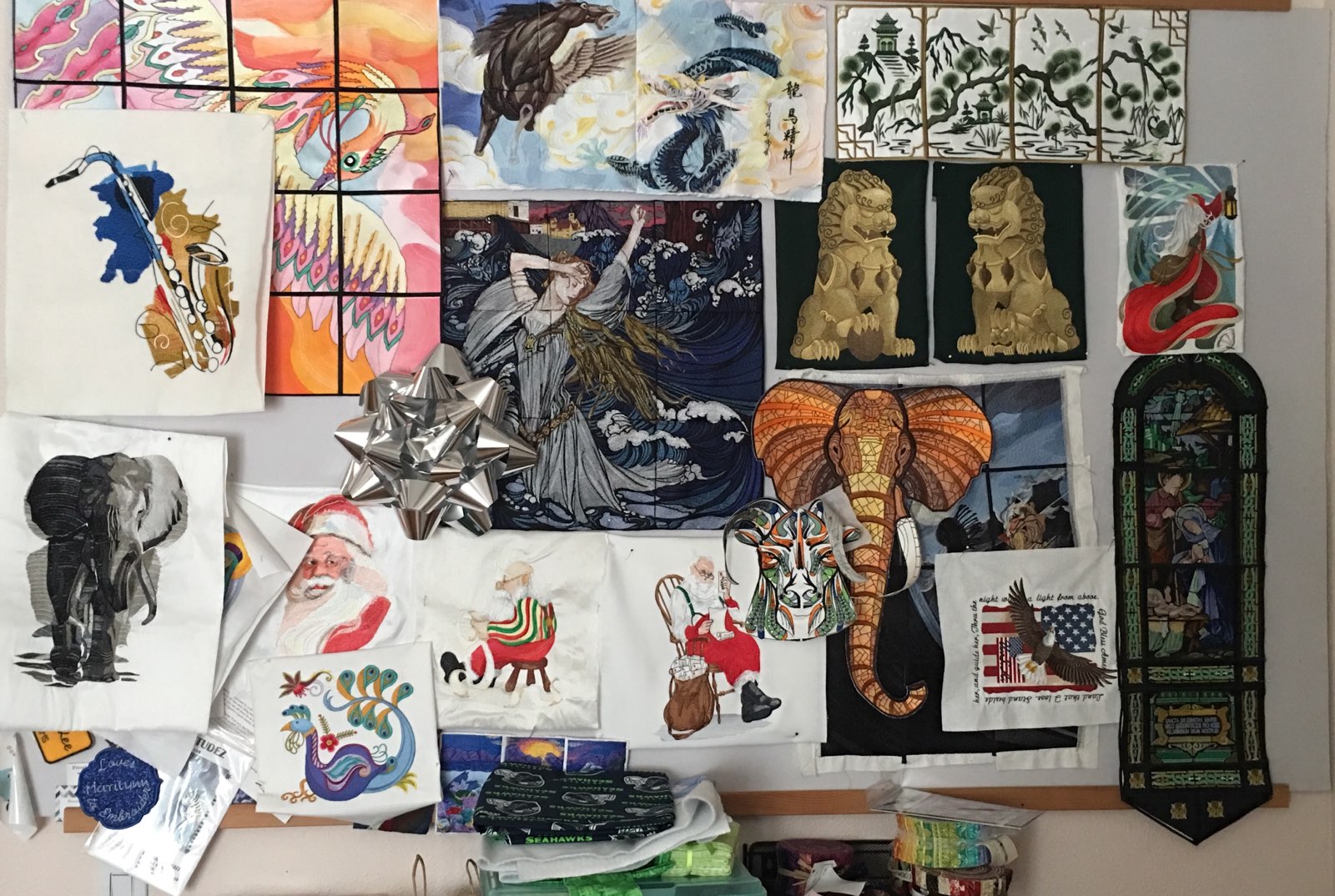 It's going to take me awhile to get all the links for the sets!!!
Thank you Marilynn for sharing so much of your work.
Suz