Donnely: *The little fox is done on antique satin, I had to remove the binding two times, so it is a little off kilter, but since he will be hanging on my wall I am okay with it.
I did the reeader case many years ago even got a 2nd place ribbon for it at the fair. It has been well used and washed many times.
thanks again for such awesome designs!
Enjoy the day
Donnely*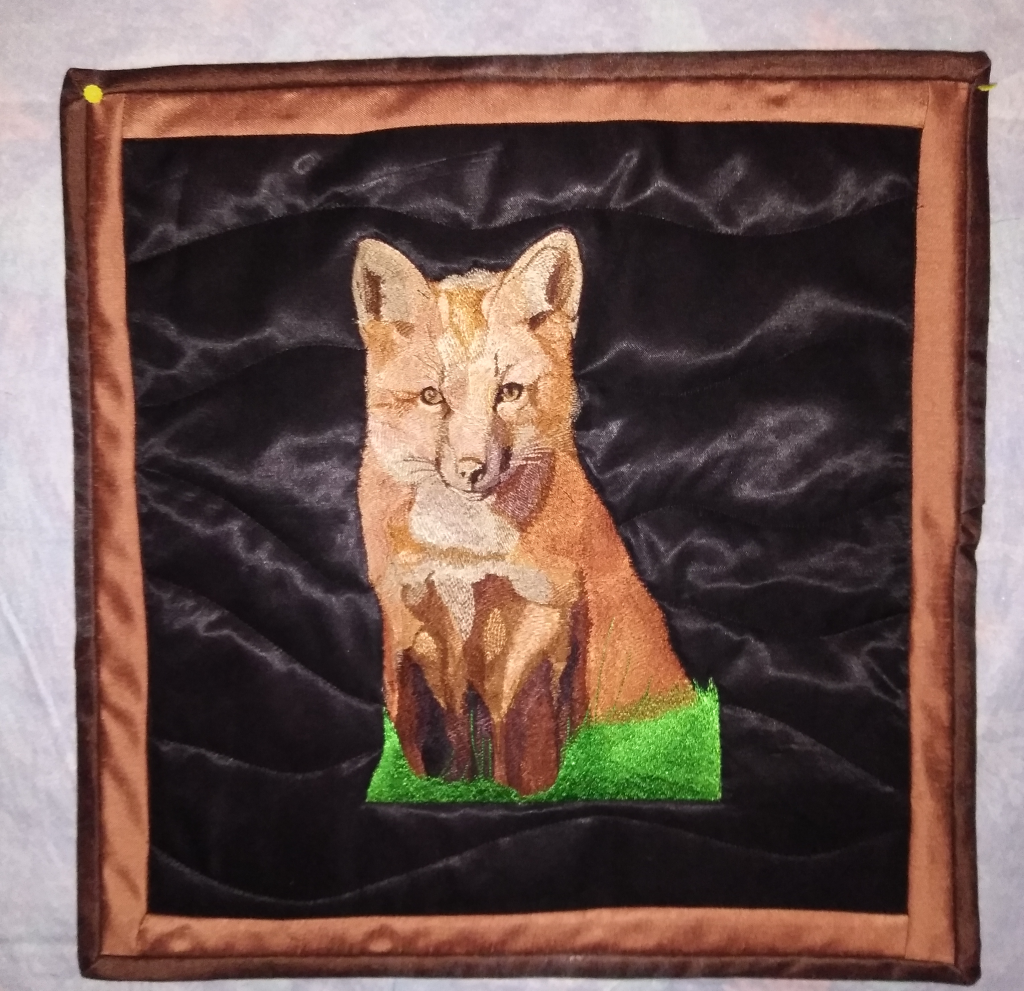 UPDATE:  I thought I would let you know that I won a Blue Ribbon for "Large Red Fox" at our Fair last week. I was so excited, I was told that many people loved the design. thank you for creating such a well thought out design.