I was totally amazed when Lola sent me pictures of some recent embroideries.  We often have preconceived ideas of how embroidery can be used and forget to think beyond those boundaries.  I will try to never do that again!!  Wonderful creativity Lola.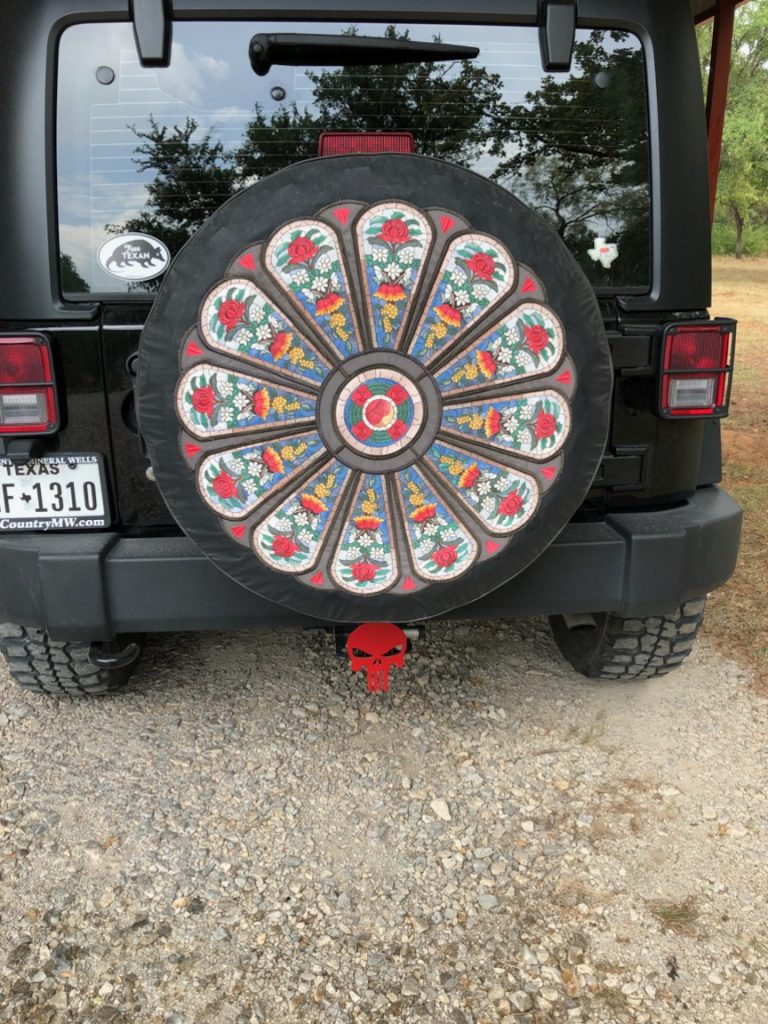 Lola also made some great seat belt covers:
I love the way she used designs from the above Rose Window and added to them.