In this case there really is Frost on the Pumpkin:
I wanted to show you my latest finished project.   This is a door decoration for a friend of mine in assisted living.  My mission in life is to add a bit of color to her really colorless life right now.   I told her I would make her a new piece of art work for every changing season. Of course, your design is wonderful, and to give it my own touch, I glitterized it with holographic fabric paint.  Sew, in actually, there is now frost on your pumpkins!  Thanks again for everything you and Fred do.  Until next time,
Laura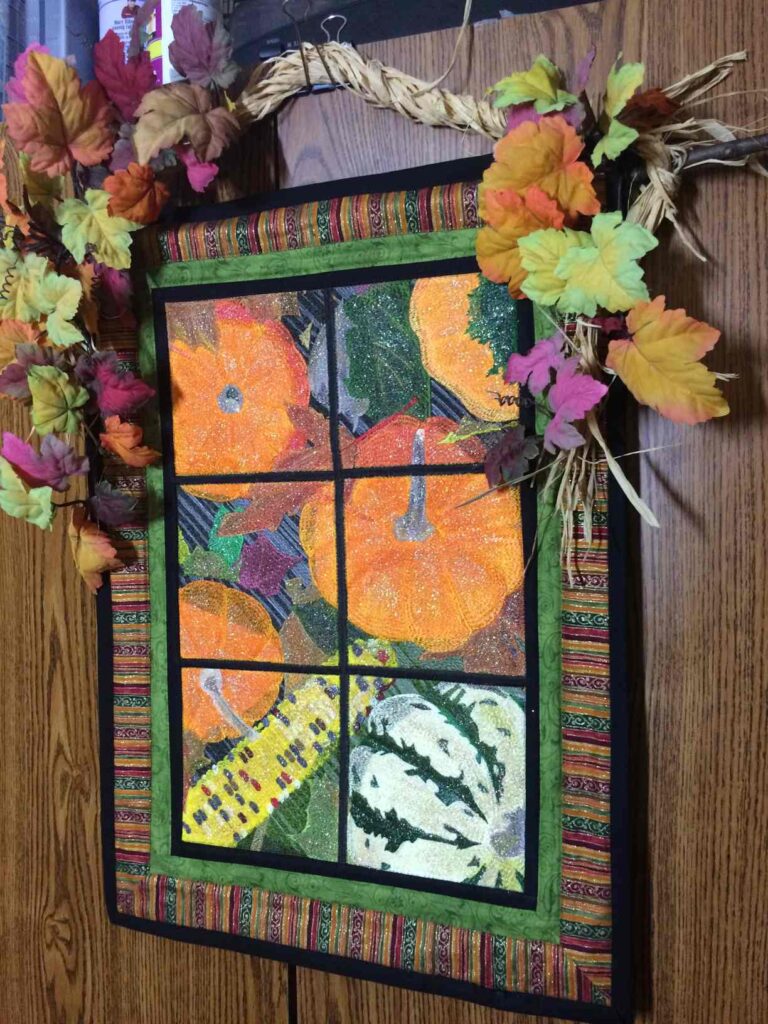 This is a great way to showcase a wall hanging on a door.  You make one too.  A strip of fabric the color of a branch, (twisted and tied), a real branch, an artificial branch – there are lots of options.  Great job Laura.