From Cindy: "I thought you might like to see "shades of tangled animals."I was thinking of entering it in a quilt contest.  I don't know which one, but I would give credit to BFC for the embroidery art.
Would that be OK? "
It certainly would be OK Cindy!  I love this quilt.  The animals really show up so well with the colors chosen.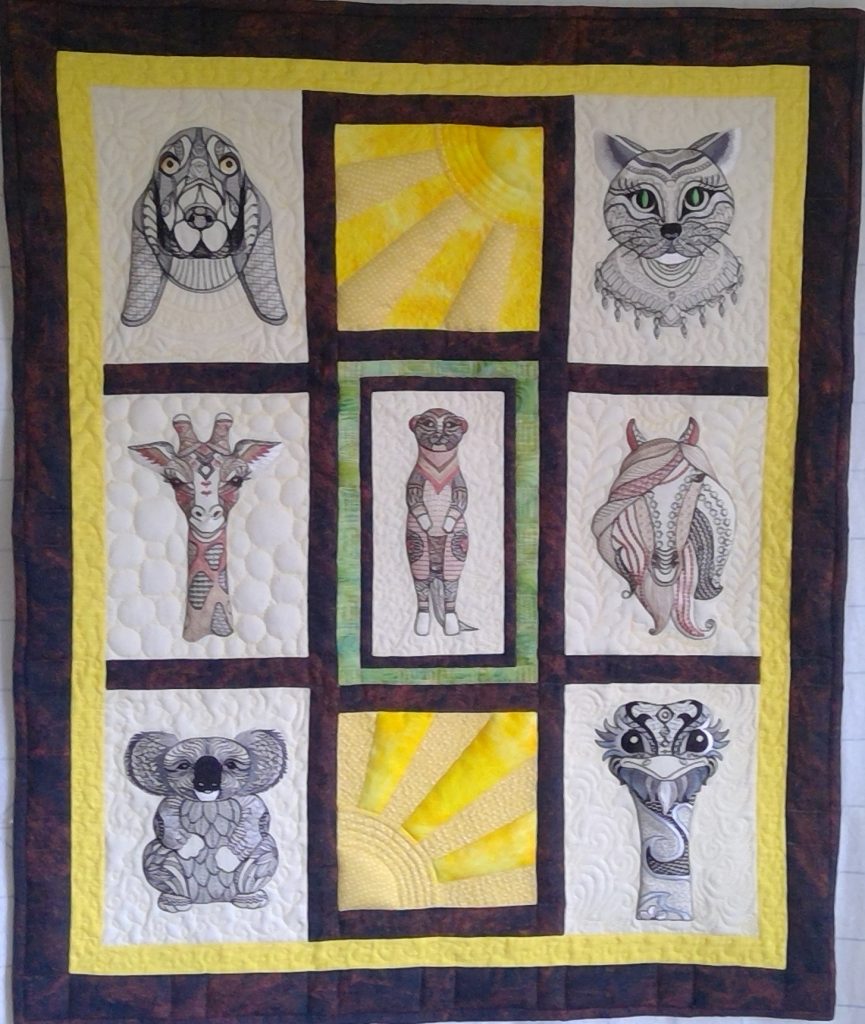 Good luck in the contest Cindy!  Let us know 🙂
Cindy's other project is one Of Ching Chous pictures.  A beautiful addition to the room.  The border sashing goes so well with the embroidery.