Genene has loved Sally King's designs right from the beginning and has done most of them!
The first is BFC1065 Sally King's Leaf Fairy – 2 Versions.  Genene used a pretty green batik for thefirst one and added Embroidery Gliter for the second one.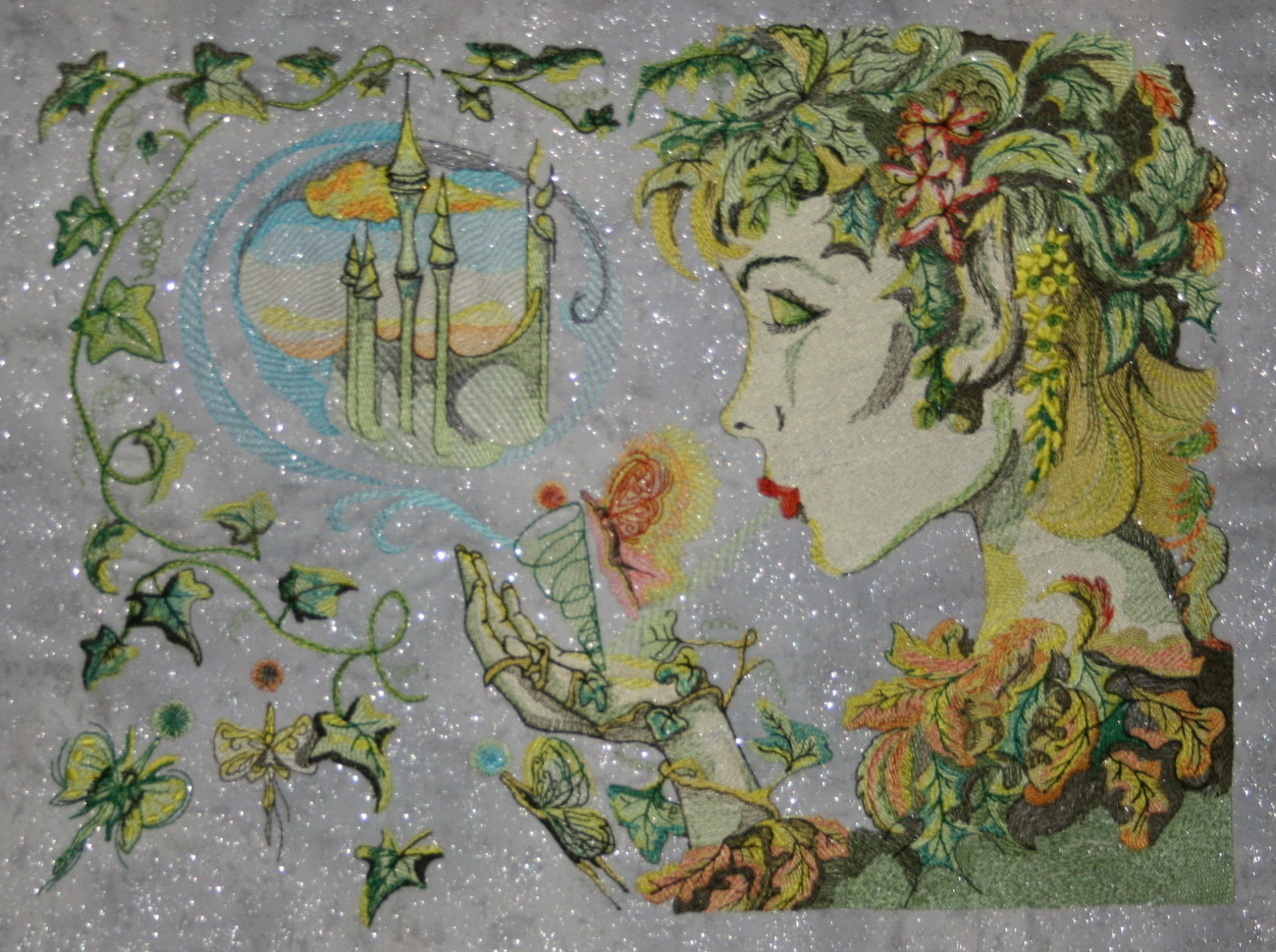 Sally's Cupcakes are really fun designs to use.  They of course work for birthdays, but try adding them an apron and other kitchen linens for a bright fun kitchen atmosphere.
BFC1188 Sally King's Cupcakes Part 1
BFC1199 Sally King's Cupcakes Part 2